A TEAM EFFORT TO CONTINUOUS IMPROVEMENT
As Daniel Defense celebrates its 20th anniversary, I think back on what an incredible journey it's been and how the company has matured. And to think it all began because my golf game sucked and a buddy of mine suggested I give up golf and start shooting instead. He told me I'd have a lot more fun than I ever would with golf and that I'd never go home frustrated. Well, he was right, and I turned my passion for shooting—with a whole lot of help from an amazing team—into a respected company that bears my name. And I haven't played a round of golf since.
I'm just so proud of our team and what an incredible job they've done over the years, even when things were uncertain or slow. Today, we're thankfully busier than ever, and planto staythat way. While we're busy, we're also best-in-class in safety and on-time delivery as we produce firearms and accessories that are the envy of the industry from our state-of-the-art facilities here in Georgia. It's just amazing to have a team that's always monitoring and measuring every little thing, every single day, and constantly improving. Not dramatic improvement, but continuous improvement.
If there's one thing I kind of knew 20 years ago but really know now, it's that you don't become great overnight. It takes years and years of getting a little better every single day to reach the milestones we've reached and will continue to reach. And we're still not where we plan to be. We've got a lot of opportunities out in front of us, and a lot of continuous improvement yet to achieve.
We want to be known for producing the very best of the best. The finest products for self-defense, law enforcement, and the military. And we're making gains in other areas like sporting and competitive shooting with products like our innovative DELTA 5 PRO rifle. This rifle is the most accurate production gun in the world. There are innovations in its design that contribute to its amazing accuracy—things that differ from what we've done in the past—but it mostly owes its accuracy to the evolution of us getting better and better at barrel making. Our AR barrels are already more accurate than many a competitor's bolt-gun barrels, so we had to figure out how to make a bolt-gun barrel that's even more accurate. And we did.
We're in the rifle business, and we've spent the last 12 years refining and perfecting our manufacturing processes. Today, we have the know-how to build all type of firearms. So, I think what you'll see over the coming year, and years to follow, is Daniel Defense expanding into all different kinds of firearms and firearm products. When you have the team that we have, and a customer base that truly believes in our products, I believe that, no matter what we build at our facilities, we'll continue to build up the brand we've worked so hard to establish. When I hear the name Daniel Defense, I know my name is in it, but it really is so much bigger than just me.
In fact, after undergoing a very rigorous and thorough qualification process that touched all of the departments in our company, I'm thrilled to announce that we've received a Certificate of Registration for ISO 9001:2015. Having this internationally recognized quality certification should give all of our military, law enforcement, and commercial customers even more reason to trust in Daniel Defense to maintain the highest levels of quality to ensure our products serve their needs.
I want to remind everyone that our freedoms are continually under attack, as an election year that produced a lot of changes made abundantly clear. Everybody who supports the Second Amendment needs to have a second job of getting involved in politics. Making sure that all of your friends, family, and acquaintances are voting to support our gun rights. And explaining why the Second Amendment is so important to anyone who will listen. Now, more than ever, it's important to have skin in the game.
Thank you for your continued support. Here's hoping that 2021 is a blessed year for y'all—especially after a 2020 most of us were more than happy to put in the rearview mirror!
Marty Daniel
Daniel Defense Founder & President
Download the 2021 Daniel Defense catalog HERE!
COMPANY HISTORY
2001
Unable to source a compatible big hole "flat top" upper, Marty found a local machine shop willing to produce the part, but at a quantity of 100. Needing only four, he set up a website to sell the remaining lot. This was the inspiration that led to Daniel Defense as you know it today.
Marty's unique design repositioned how a sling attaches to a rifle.
2005
AWARDED RIS II SOCOM CONTRACT
Marty's design won the contract in 2005. One year later, Daniel Defense delivered the first RIS II forends to SOCOM, right on schedule. To this day, Daniel Defense continues delivery of this battle-tested handguard.
2009
FIRST DDM4 FIREARM INTRODUCED
The original Daniel Defense rifle, the V1, was manufactured with a 16" barrel and Magpul buttstock.
COLD HAMMER FORGED BARRELS
Marty invests in a CHF machine to manufacture the finest barrels in-house.
2010
Daniel Defense branches out into the hunting market under the brand name Ambush Firearms.
2013
FIRST INTEGRATED SUPPRESSOR
Marty introduces the first Integrally Suppressed Weapon System, the DDM4ISR in .300BLK.
2014
DD launches its own line of furniture, including buttstocks, pistol grips, and vertical grips. Every rifle sold today is assembled with this premium line of furniture.
Daniel launches the MK12 SPR with Stainless Steel Barrel and MK12 Gas Block, both built to NSWC Crane Specifications.
2015
The groundbreaking DD5 stood alone from all other platforms, with innovative advances in materials, coatings, and performance-driven design. It continues to set a new standard in a 7.62mm rifle.
2016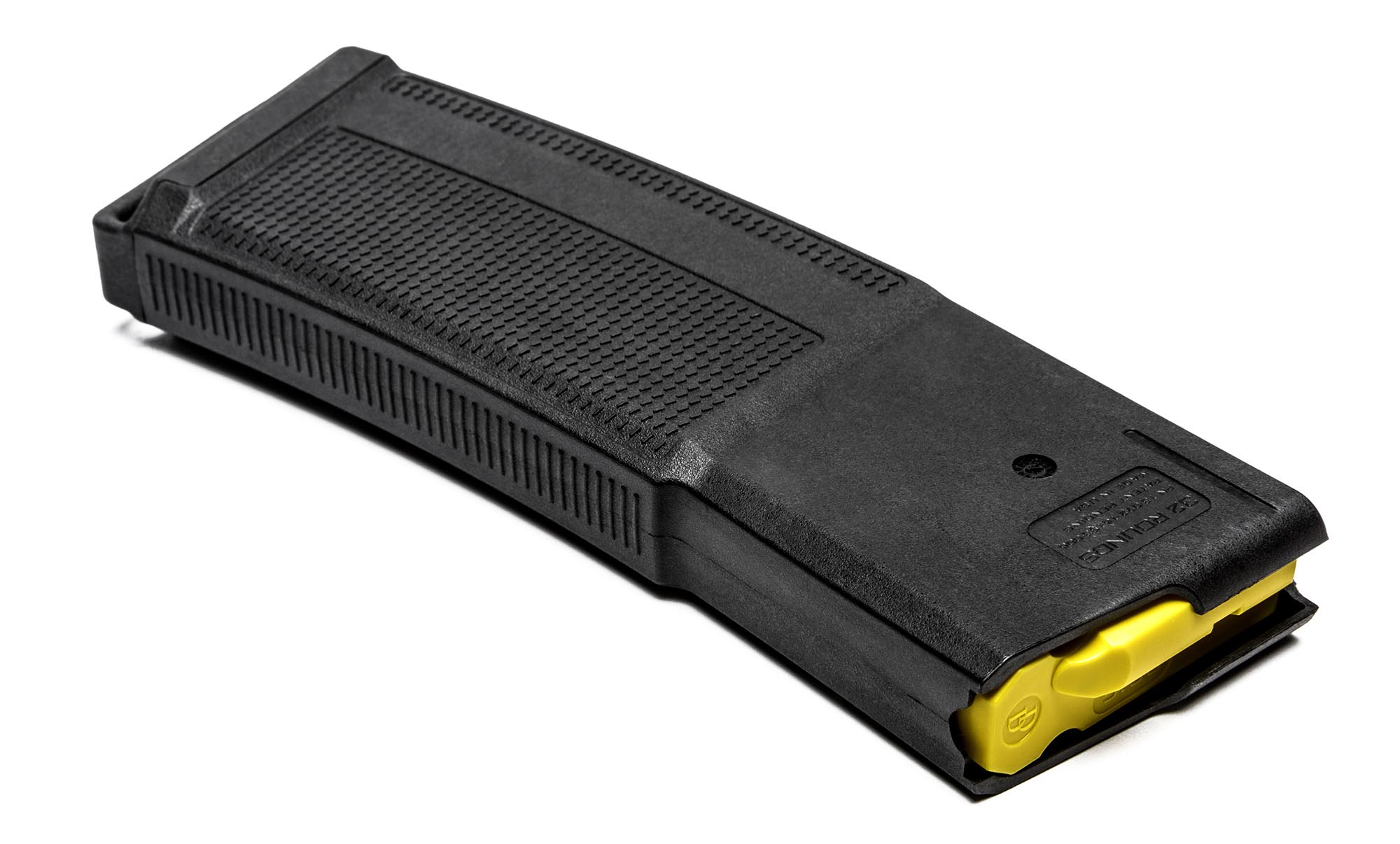 DD pushed the status quo by adding 2 additional rounds to the traditional 30-round mag, while delivering maximum durability and reliability.
2017
First 3D laser-printed suppressor in the market. DD WAVE utilizes DMLS technology, using no welds.
2019
Daniel Defense's first world-class bolt action rifle. Combining the modularity of our AR platform with the custom features the best shooters want right out of the box.
2020
DD launches the compact and easy-to-transport PDW, relied upon for home and personal defense.
DD launches its first Chassis System for long-range precision shooting. An ideal competition-ready firearm with built-in features, eliminating the need for a gunsmith and the added cost of aftermarket parts.
2021
Daniel Defense is excited to bring new innovations to the market in the coming year.